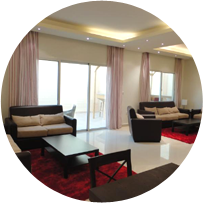 Horizon Progressive Co. is a well established Civil Contracting Company established in March 2006. Horizon Progressive specializes in Conventional construction, Exterior & Interior finishes, Drywall/Demountable partitions, GRG, Gypsum, Suspended Ceiling, Cornice, and Flooring etc.
Horizon Progressive Co. offers its customer a variety of approaches to satisfy any construction requirements or business.

Quality Assurance Reviews and Audits are meticulously documented through a comprehensive report system.

As Design Builder, Horizon Progressive Co, plays a central role in the architectural planning as well as the actual construction.